Film Crew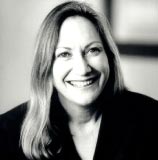 Susan MacKinnon
Executive Producer
Susan MacKinnon is a passionate champion of new and innovative filmmaking. She has many film credits including Global Haywire, '4', Over My Dead Body, In The Company of Actors, Hungry For Freedom, Fetch, Eternity (IDA Winner), Loaded - The Gun Lovers, You Must Remember This, Dinner For Six, Somewhere Between Light And Reflection and Men And Their Sheds.
Global Haywire and '4' were both nominated for Best Documentary category of the 2007 Australian Film Institute Awards. Bruce Petty received Best Director and Sam Petty received Best Sound for Global Haywire.
Susan is also an Executive Officer and Director of the Documentary Australia Foundation and a Director on the Board of the South Australian Film Corporation. From 1997 - 2005 Susan was the documentary Investment Manager at the Film Finance Corporation Australia where she assisted filmmakers in negotiating finances for their documentaries. While being a tireless advocate for Australian documentaries, she helped finance over 400 films, including many international co-productions and joint ventures with England, Canada, the USA, France, Germany, Scandinavia and Japan amongst others. Some of the outstanding films financed Donkey In Lahore, Wedding In Ramallah, The Inheritance - A Fisherman's Story, Land Mines A Love Story, Much Ado About Something, My Mother India and Molly and Mobarak.