Film Crew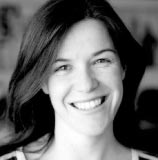 Mary Macrae
Line Producer - Post
Mary Macrae is the Production Manager at Shark Island Productions. She was Line Producer (Post) for The Oasis and Production Assistant for the feature documentary In The Company of Actors. Mary was a recipient of the Shark Island Productions Documentary Scholarship in 2006.
Prior to joining Shark Island Mary freelanced as a Stage and Production Manager in Sydney. She has worked regularly with Sydney Theatre Company, Company B Belvoir, Griffin Theatre Company, Performing Lines, Force Majeure, Sydney Festival, Ten Days on the Island – Tasmanian State Festival, Pact Youth Theatre and was a Production Coordinator for the Olympic and Paralympic Arts Festivals.
Mary has lectured in Stage Management for the NIDA Open Program, the University of Western Sydney, the Wesley Institute and various community companies.