Film Crew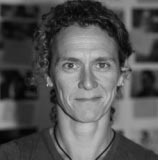 Sally Fryer is Editor/Associate Producer at Shark Island Productions and a Director of the Shark Island Documentary Fund. She has cut over 100 documentaries during her career. At Shark Island, she recently completed The Oasis and prior to that In the Company of Actors - a feature documentary in which a company of actors reveals the magic and struggle of creating world-class theatre. In The Company of Actors premiered at the Sydney Film Festival in 2007 and has since been shown at the Melbourne, St Tropez, Vancouver, Santa Barbara and London film festivals.
She has over 20 years experience as a documentary film editor both in London and Sydney. She worked principally for the BBC and Channel 4 in the UK and for the ABC and SBS since her arrival in Australia. She has worked on a wide range of high quality documentaries from politics to food, dance to medicine, anthropology to sexuality, and with some of the industry's most experienced directors as well as with 'first timers', enjoying the challenges of both.
Sally was a finalist for the Dendy Awards' Best Documentary Category 2005 with Political Football, was the editor of Alone Across Australia which has now won over 25 international awards and screened at over 60 international film festivals, and Woodstock for Capitalists which won several awards including a Cine Golden Eagle Award. She was nominated for an AFI Award for Editing of The Original Mermaid in 2003, which went on to win the Film Critics Award for Best Documentary. Her other Australian credits include Dust to Dust, Dope - A Battle for the Soul of Sport, Drama School, and The Track. In 1995 she was Senior Editor on Watergate for Brook Lapping in London, which won the International Emmy for Best Documentary Series.
She is married and is the very proud mother of 2 beautiful young boys, Louie and Thommo, and a dog called Mullet.